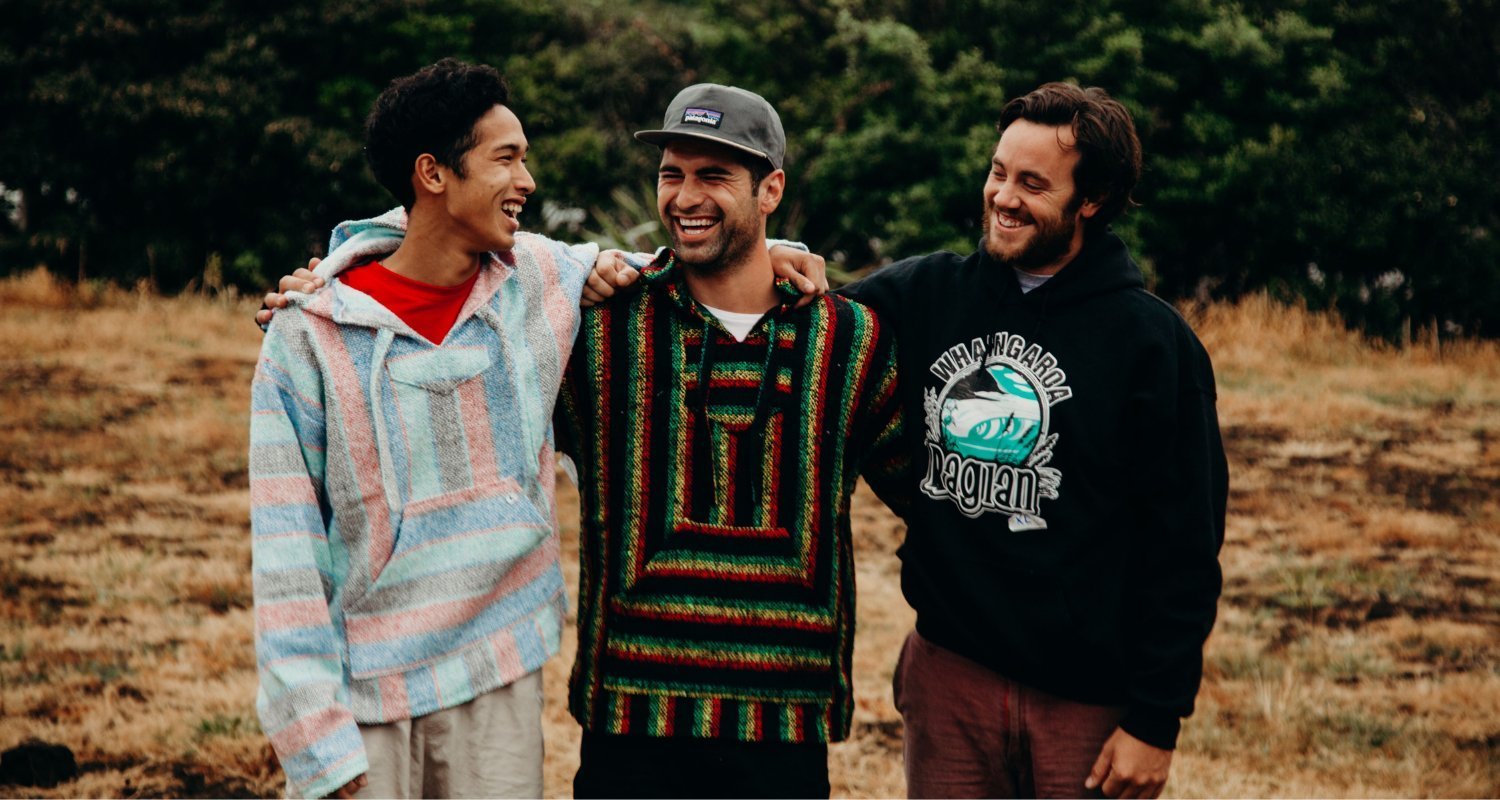 Our Baja Hoodies have long been an item of classic clothing for Surfers, Skaters and all lovers of Good Vibes ✌. 
Handmade in Mexico from recycled fibres, each Hoodie is stylish, low maintenance and environmentally friendly.
They are warm in the winter and perfect for days and evenings during any Endless Summer.
Super hardwearing and easy to care for.  Unisex
Get Your Baja Hoodie Now And Enjoy The Endless Summer
Baja Hoodies are the perfect way to enjoy the summer weather while staying comfortable. They are also a great fashion statement that can be worn year-round. Whether you're looking for a gift for someone special or just want to treat yourself, Baja Hoodies are a great option.
Baja Hoodies: The Perfect Addition To Your Endless Summer Wardrobe
Endless Summer days are the perfect time to show off your personal style with a Baja hoodie. These comfortable and stylish hoodies have been growing in popularity over the past few years and it's easy to see why. Celebrities and influencers who spend their days at the beach often choose Baja Hoodies as their go-to choice for casual outfits. And since they're so comfortable, you can easily wear one all day long.
Stylish, Low Maintenance And Environmentally Friendly
Baja Hoodies are the perfect way to enjoy the summer weather without sacrificing style.
A Baja Hoodie is a type of pullover sweater that is usually made from a thick, brightly colored fabric and always has a hood.  Baja Hoodies are popular among surfers and other beach-goers as they are super low maintenance, practical, classic, comfortable and stylish.
Baja Hoodies are handmade in Mexico.
Baja Hoodies are made from recycled materials, such as old clothing and fabric scraps. The fabric is cut into strips, woven, and then sewn together to create a new piece of clothing.
Baja Hoodies are typically brightly coloured, with a hood and a large front pocket. They are handmade from a Cotton, Polyester and Acrylic blend of recycled fibres.
Baja Hoodies can be machine washed on a cold, delicate cycle. They can also be hand washed using cool water and a mild detergent.