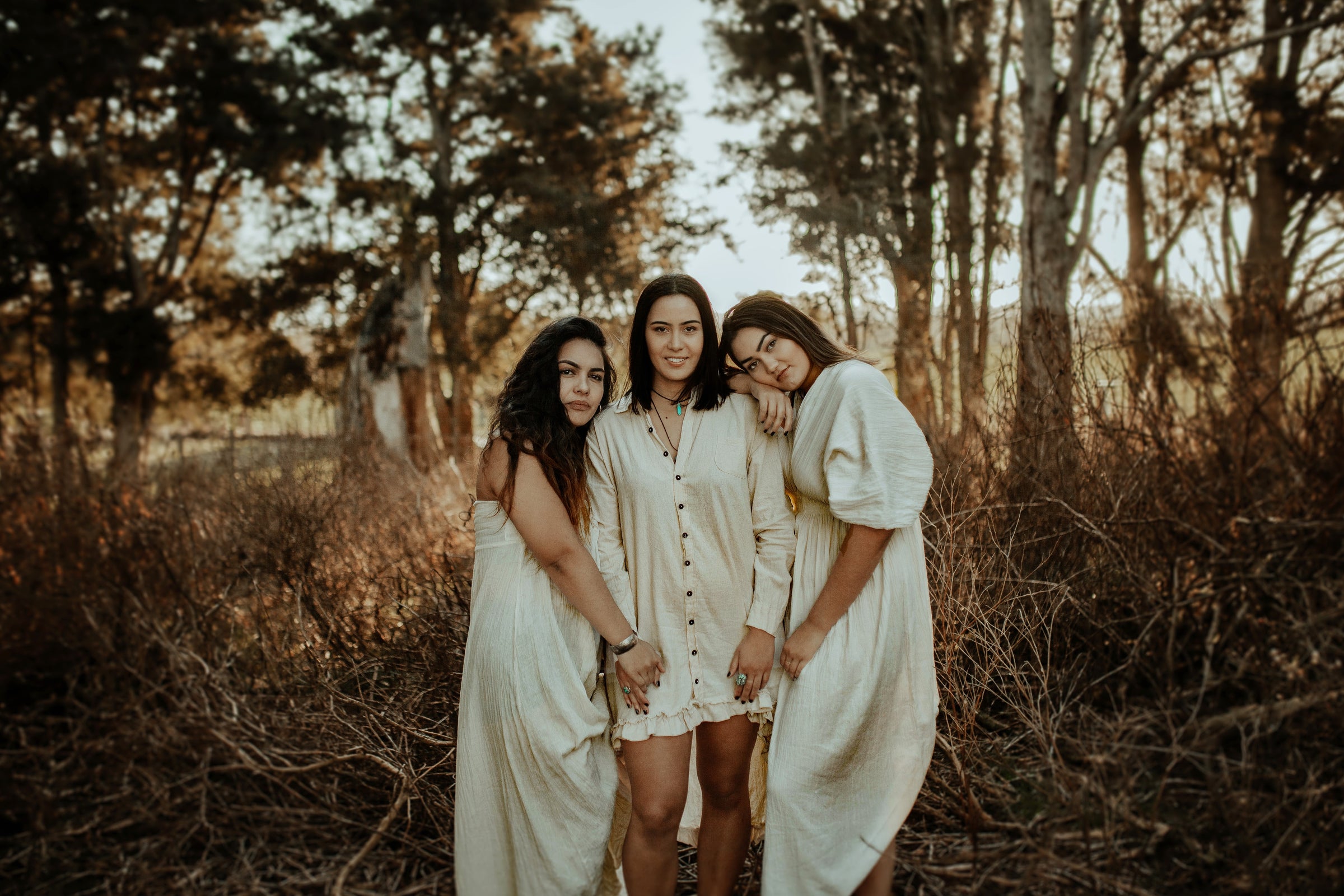 Linen & Cotton Collection
Look Fabulous in LINEN DRESSES - Shop Now!
Linen dresses are a classic staple in any wardrobe. Whether you're looking for something to wear on a casual outing or something to wear for a special occasion, linen dresses are versatile and stylish. With a variety of styles and colors to choose from, you'll be sure to find the perfect linen dress for any occasion. Shop now to find the latest linen dresses!
Why Linen Dresses are a Must-Have for Every Wardrobe
Linen dresses are a must-have for every wardrobe. Not only do they look timeless and classic, but they are also incredibly versatile and can be worn in any season and any occasion. When shopping for a linen dress, it is important to consider the style you are looking for and the occasion you will be wearing it for.
If you are looking for a casual dress, choose one that is more fitted and looks great with any type of footwear. A-line, sheath, tea, and maxi dresses are all great options when choosing a casual linen dress. On the other hand, if you want to add a little polish to your wardrobe for a special event or work, opt for a dress that hangs loosely around the body.
No matter what style you are looking for, linen dresses are sure to make you look fabulous. They are comfortable and stylish, and they can be dressed up or down depending on the occasion. So, if you're looking to update your wardrobe, don't forget to add a few linen dresses to your collection. Shop now and look fabulous in linen dresses!
Linen dresses are a must-have in any wardrobe. They provide a unique combination of style and comfort that is perfect for warm weather months. With their lightweight and breathable fabric, linen dresses are an ideal choice for both casual and business settings.
But what exactly is a linen dress? What makes it different from other fabrics?
Linen is a fabric that is created from linen fibers found in flax plants. These fibers are processed to create a strong, lightweight and breathable fabric. The material is highly absorbent and breathable, making it perfect for hot weather. It's also very durable, so you can expect your linen dress to last for many years.
Linen dresses are usually made from 100% linen, giving them a unique look and feel. They are typically loose fitting, making them ideal for outdoor events or for those days when you want to stay cool and comfortable.
Linen dresses are the perfect choice for warm weather. They are stylish and comfortable, and they will keep you looking and feeling great! So if you're looking for a unique way to stay cool and look fabulous this summer, why not try a linen dress?
Accessorizing your linen dress can be a great way to make your outfit look more stylish and unique. When it comes to accessorizing a linen dress, there are a few key pieces that you should always include. A statement necklace, statement earrings, a statement belt, and a statement handbag are all essential for creating a fashionable look.
A statement necklace is a great way to add a touch of glamour to your linen dress. For example, if you're wearing a white linen dress, you could pair it with a chunky gold necklace for an eye-catching look. Statement earrings, such as large hoop earrings, will also draw attention to your face and help to balance out the neutral colors of the linen.
Statement belts are another great way to spice up your linen look. You can choose a denim or distressed leather belt for a masculine touch, or try a bright colored belt for a fun and flirty look.
Finally, a great handbag can finish off any outfit. Look for a handbag with multiple compartments and one that is large enough to hold all of your essentials. Choose a bold color or patterned bag to give your linen look a unique touch.
With these key accessories, you can create a fashionable and stylish look with your linen dress. So don't be afraid to experiment with different pieces to create your own unique style.
Styling a linen dress for different occasions can be a great way to express your fashion sense. Whether you're looking for a formal look, or something more casual and comfortable, there are plenty of options to choose from.
For a winter look, pair a linen dress with tall boots or thigh-high boots for a stylish and warm outfit. You can also wear a linen shirt without a jacket or tie for a more casual look.
In the summer, you can't go wrong with a linen maxi dress or tunic. This look is perfect for days at the beach, or a relaxing evening out. If you want to look extra smart, try wearing a linen suit - it's suitable for both formal and informal occasions.
Finally, you can style a linen dress for different occasions by adding accessories. Belts, hats, and scarves are all great ways to make your outfit unique. With a few simple pieces, you can make sure you look fabulous in any linen dress.
Caring for your linen dress is one of the most important steps to keeping it looking fabulous. Linen can require special care due to its tendency to wrinkle and crease, and its susceptibility to damage from moths. Here are some tips to help you take care of your linen dress:
1. Avoid getting the dress wet. If it does get wet, make sure to dry it immediately on a low heat.
2. Spray the dress with a fabric refresher to help combat wrinkles and creases.
3. Take extra care when washing your linen dress. Avoid using harsh detergents and hot water as this can cause the material to become damaged.
4. Hang your linen dress in a well-ventilated area rather than storing it in a closet or drawer. This will help minimize the risk of moths and other pests damaging the material.
5. Iron your linen dress on a low heat setting. This will help keep the fabric looking crisp and smooth.
By following these tips, you can ensure that your linen dress looks great and lasts for many years to come. With a little extra care and attention, you can keep your linen dress looking fabulous.