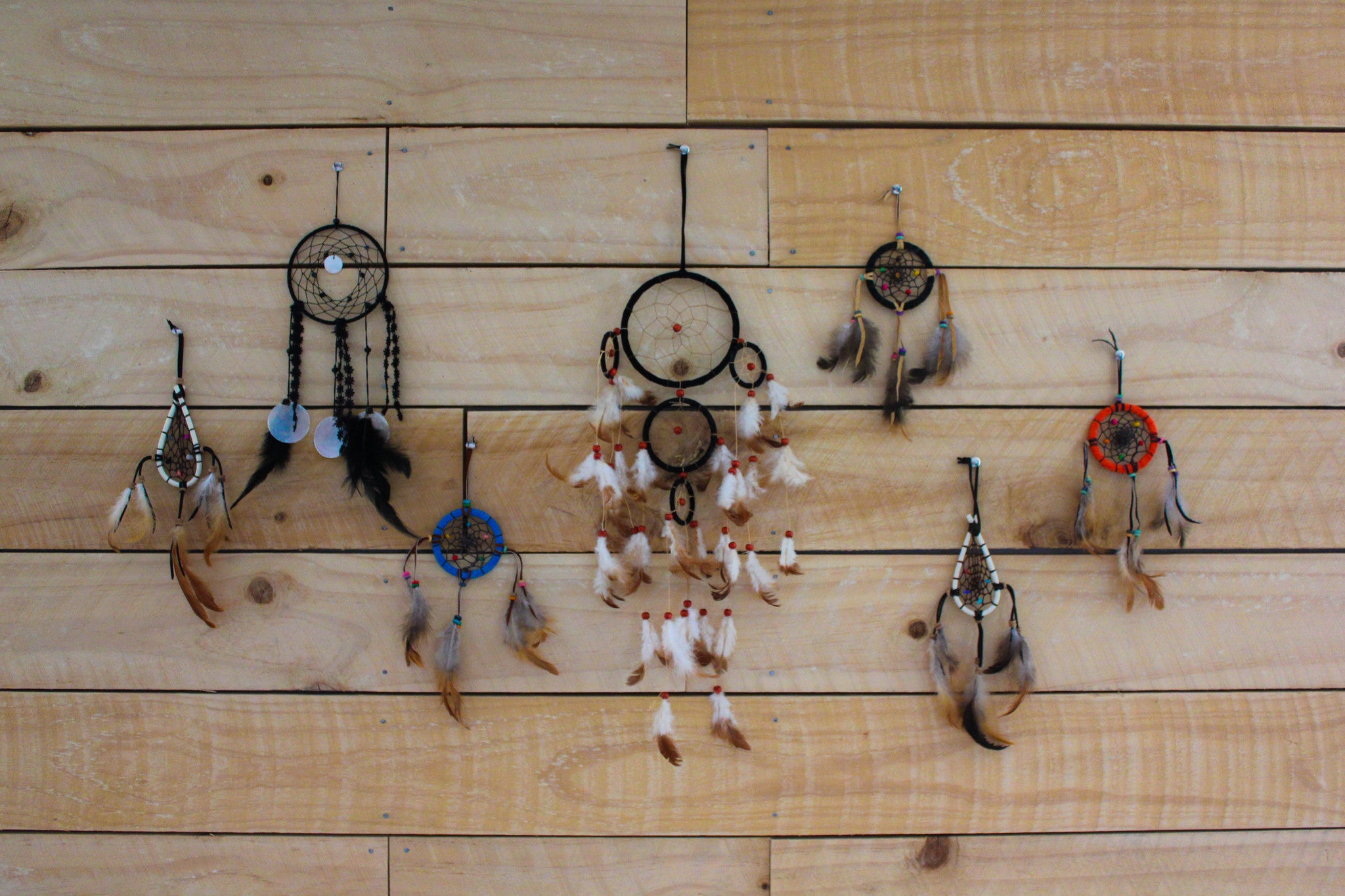 Dreamcatchers & Wall Hangings
Endless Summer's Dreamcatchers Collection
Welcome to a world where dreams come alive, a sphere where serenity reigns supreme! We invite you to delve into our exquisite collection of dreamcatchers at Endless Summer. But why dreamcatchers, you ask? Well, a dreamcatcher isn't just an ornate piece of decor; it's a symbol of rich cultural heritage, a talisman believed to safeguard your dreams, and a testament to craftsmanship at its finest. And who better to introduce you to this mystical realm than us? Our dreamcatchers are more than just products; they're experiences waiting to unravel. So let's embark on this journey together.
Benefits of Owning an Dreamcatcher
Enhancing Sleep Quality
Our dreamcatchers are not just ornamental; they are believed to filter out bad dreams, ensuring sound sleep. Whether you're a believer in the folklore or not, the soothing sight of a dreamcatcher can evoke a sense of calm and tranquility that promotes better sleep.
Adding Aesthetic Appeal to Your Space
A dreamcatcher can be a stunning focal point in any room. Its intricate design, coupled with its spiritual significance, makes it a conversation starter. Plus, it effortlessly adds a touch of bohemian chic to your space, making it look cozy and inviting.
Reducing Anxiety and Stress
The sight of a dreamcatcher can have a calming effect on your mind, helping to reduce anxiety and stress levels. Its intricate patterns and delicate feathers create a visually pleasing and serene atmosphere, making it easier to relax and unwind after a long day. By promoting relaxation, dreamcatchers can enhance sleep quality and overall well-being.
Purchasing a dreamcatcher from Endless Summer is a simple process. You can visit our online store, browse through our extensive collection, and select the dreamcatcher that resonates with you the most. After adding your chosen product to the cart, proceed to checkout and fill in your shipping details. We accept various forms of payment, including credit cards and PayPal. Once the transaction is complete, your dreamcatcher will be carefully packaged and shipped to your doorstep. Remember, when you purchase a dreamcatcher from Endless Summer, you're not just buying a product; you're embracing a piece of culture, an artifact filled with symbolism and history. You're investing in peaceful sleep and beautiful dreams.
Dreamcatchers are fascinating artifacts with a rich history and cultural significance. They originate from Native American cultures, particularly the Ojibwe and Lakota nations. The Ojibwe people believe that the dreamcatcher can filter out bad dreams, allowing only good dreams to pass through to the sleeper. Bad dreams, they believe, get caught in the web and perish at the first light of dawn.
At Endless Summer, our dreamcatchers are unique in that they are not just crafted but thoughtfully designed with an appreciation for their cultural background. We strive to uphold the traditional methods while infusing our products with a contemporary touch. Our dreamcatchers are indeed handmade, each one woven with care and precision by skilled artisans who put their heart and soul into every piece. This results in a product that's not just aesthetically pleasing, but also rich in history and meaning.
The dreamcatcher is typically made from a small wooden hoop covered in a net or web of natural fibers, with meaningful sacred items like feathers and beads attached, hanging down from the bottom of the hoop. The shape of the dreamcatcher is a circle because it represents the circle of life and how forces like the sun and moon travel each day across the sky. Our dreamcatchers are indeed handmade, each one woven with care and precision by skilled artisans who put their heart and soul into every piece.